NEW LOW SCORE CHAMP!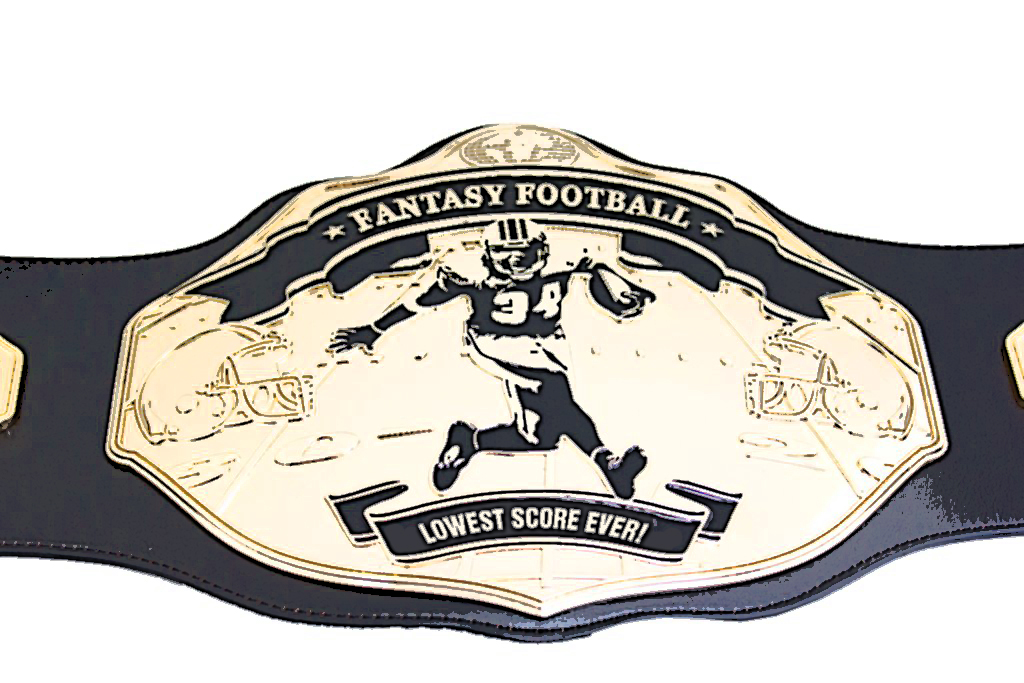 I'm almost embarrassed to take a win with only 76.8 points for the week. Remember to see who, on your roster, is on a bye week! As much as I want to give Team Landers a hard time about being 0-7, I think we need to give out a belt for the lowest score of the season to those Fantasy Pirates. They scored a whopping 38.2 points this week and it wasn't even because anybody was on a bye. This is only because there is not a single double digit score on his roster. Yarrrrrr-letting it happen Kris! Hahaha!
We have three 5-2 teams and three 4-3 teams in our H.Y.P.E. Crew league. Still anybody's game!
Week 7 Scores
| | |
| --- | --- |
| | 76.8 |
| | 63.1 |
| | |
| --- | --- |
| | 89.9 |
| | 91.1 |
| | |
| --- | --- |
| | 138.6 |
| | 88.7 |
| | |
| --- | --- |
| | 131.7 |
| | 58.4 |
| | |
| --- | --- |
| | 125.9 |
| | 96.3 |
98.8

Yarrrrrlett Fantasy Pirates 

(YARR)

38.2
share this article